"Energy is the lifeblood of our modern economy, and hydroelectricity has emerged as one of the most promising sources of energy of all innovation potentials" – this statement, expressed by the United Nations during their 2018 World Water Day celebration, reflects the immense potential that hydroelectricity presents. From its low cost and high efficiency to its minimal environmental impact, the advancements in hydroelectricity technology have been nothing short of remarkable. But what is driving these advancements and how will they shape our future energy landscape? In this article, we explore the key factors that are driving rapid advancements in hydroelectricity technology.
Introduction on Innovation
Hydroelectricity is a form of renewable energy that has seen tremendous advancements in recent years. Its popularity is due to its advantages, such as the low cost, high efficiency, and minimal environmental impact associated with its production. Hydroelectricity has the potential to be a reliable and cost-effective source of energy for many countries around the world and can help reduce our dependence on fossil fuels. However, there are still some major challenges faced when developing new hydroelectric infrastructure needing innovation, including the need for substantial upfront investment and the potential environmental impacts. Additionally, emerging technologies are being developed to further increase the effectiveness and reduce the costs of hydroelectricity. This article will discuss these advantages, challenges, and technologies to better understand why hydroelectricity is becoming such an important part of our global energy mix.
Advantages of Hydroelectricity
The advantages of hydroelectricity make it appealing to both commercial and residential users alike. For large-scale operations, hydroelectricity offers the potential for long-term savings due to its low cost and lack of need for fuel sources over time. For residential customers, hydroelectricity can provide an affordable alternative to traditional electricity sources with fewer associated costs. In both cases, the efficiency and minimal environmental impacts associated with hydroelectricity make it an attractive choice when compared to other forms of energy production.
a. Low Cost
One of the most significant advantages of hydroelectricity is its low cost. Developing new hydropower infrastructure requires substantially less investment than other renewable energy sources due to the fact that it relies on naturally occurring water sources to produce electricity. Hydroelectricity does not require fuel or other expensive resources to generate electricity, significantly reducing costs in comparison with solar and wind technologies. Moreover, the long lifespans of hydropower projects, which often exceed 50 years, lead to a lower overall cost when compared with other renewable technologies.
Furthermore, significant advancements in the efficiency of hydroelectric turbines have further reduced costs by allowing more electricity to be generated from smaller installations. This makes hydroelectricity an attractive option for areas with limited land suitable for development. By taking advantage of natural waterways such as rivers and streams, many of these projects can be developed without disruption to existing land use. Furthermore, this means that the upfront cost associated with building hydroelectric infrastructure is substantially lower than other renewable energy sources.
According to innovation.world, in addition to its low cost, hydroelectricity also offers a number of other advantages. It produces no air pollution or greenhouse gases and is highly efficient in terms of energy production. Additionally, it can be used as a reliable source of energy for both remote areas and urban centers alike. As such, it is an increasingly attractive option for areas looking to reduce their reliance on traditional sources of electricity production.
b. High Efficiency
Hydroelectricity is an incredibly efficient form of renewable energy. This is because of its use of the force of falling or rushing water to drive turbines and generate electricity. Thanks to advances in turbine technology, hydropower systems have become increasingly efficient over time. For instance, the use of advanced turbines, such as Kaplan and Francis turbines, can achieve significantly higher efficiencies that their predecessors. By combining modern turbines with hydropower systems, it is now possible to generate energy with extremely high levels of efficiency.
Furthermore, natural water flow also contributes to the higher efficiency levels of hydropower. In contrast to other renewable energy sources that rely on mechanical means for converting energy into electricity, the natural flow of water provides an added source of power for hydroelectricity projects. Together with the advancements in turbine technology, this allows for a higher output and greater conversion capabilities from hydropower plants.
Overall, these developments have resulted in a much higher efficiency when it comes to converting water into electricity. This increased efficiency makes hydropower an increasingly attractive option for meeting our future energy needs as it can provide clean and renewable energy at a lower cost than other alternatives. Therefore, it is clear that the advancements in hydroelectricity technology have been invaluable in increasing its efficiency and making it a more viable option for our future energy needs and innovations.
c. Minimal Environmental Impact
One of the primary advantages of hydroelectricity is its minimal environmental impact. Innovative hydroelectric power plants do not produce emissions like fossil fuels, leading to no local air pollution from generation. This makes hydroelectricity a much cleaner source of energy than traditional methods such as coal and natural gas burning, as it does not produce any of the major air pollutants such as carbon dioxide or sulphur dioxide that contribute to global warming and climate change. Additionally, hydroelectric power does not release greenhouse gases and other pollutants into the atmosphere, thus helping to reduce emissions and slow global warming.
Moreover, hydroelectric power plants require little in the way of land use compared to other forms of energy production. While other types of power plants often require large swaths of land for construction and operation, hydroelectric power plants are typically built on smaller areas near rivers and lakes. This reduction in land use helps reduce land degradation from energy production, further minimizing the environmental impact of hydroelectricity.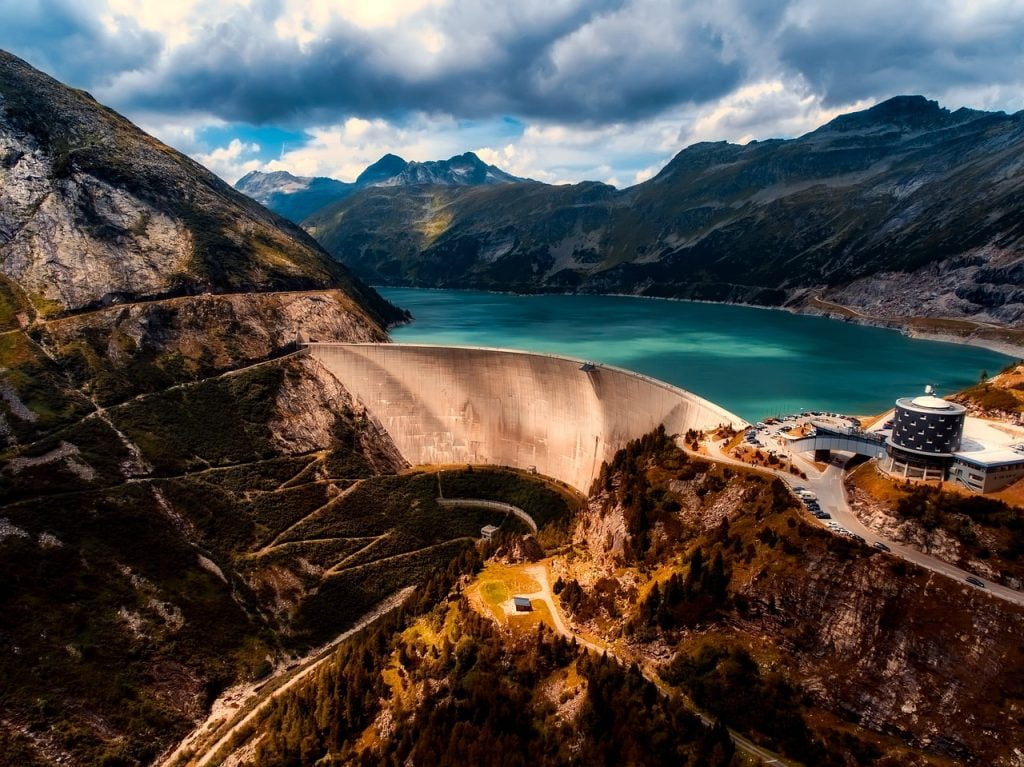 In addition, hydroelectricity does not require any fuel for energy production. This means that no additional resources need to be used or mined for generation purposes, eliminating the potential for resource depletion or air pollution from fuel extraction. The water required for generation is generally drawn from existing sources like rivers or reservoirs and reused after running through the turbines – this process has little effect on water systems, reducing the risk of water pollution from energy generation.
Furthermore, hydroelectricity is considered a renewable energy source – it produces no waste products that could potentially harm the environment, meaning there is no risk of depletion due to overuse like with traditional energy sources. In addition, hydropower has much less impact on land use than other energy sources due to its reliance on water resources rather than land-based fuel sources. This means that it requires far less space for production and for infrastructure development than most other forms of energy production, reducing its overall environmental footprint.
Challenges of Developing New Infrastructure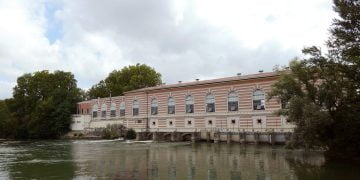 The development of new hydroelectric infrastructure presents several potential challenges for governments and utility providers to consider before embarking on such a project. Chief among these is the substantial upfront investment required for the construction and maintenance of such infrastructure. This includes the costs of constructing dams, tunnels, and other related features as well as the operational expense of running the hydroelectric power plants themselves. This hefty cost can make many projects unfeasible, particularly in countries where budgets are already stretched thin. Additionally, with many nations now making efforts to reduce their reliance on fossil fuels, the financial viability of such projects must be carefully weighed against the potential long-term savings they could provide.
In addition to financial considerations, there are also potential environmental impacts that must be taken into account prior to any development. The creation of dams and other similar infrastructure can have significant impacts on aquatic ecosystems, altering natural water flows and potentially disrupting local wildlife habitats. Furthermore, there is always the possibility that, due to unforeseen circumstances, any given project could have unintended consequences which could potentially have a widespread impact. It is therefore essential that careful consideration is given to the possible environmental risks posed by any proposed project prior to its commencement.
a. Substantial Upfront Investment
The development of new hydroelectricity infrastructure requires a significant amount of upfront investment. In order to build a successful hydroelectric power plant, substantial financial resources are needed in order to cover the costs of construction, maintenance and operations. Depending on the size of the project, capital investments can range from millions to billions of dollars. Finding the necessary resources to build and maintain hydroelectric power plants is a major challenge for investors. Governments need to invest heavily in new hydroelectric infrastructure if they want to reduce greenhouse gas emissions and promote sustainable energy production.
One of the key challenges that needs to be addressed when it comes to investing in hydroelectric infrastructure is the long-term viability of such projects. Hydroelectric power plants have long lifespans and can operate for many decades with minimal maintenance costs. Therefore, it is important for investors to ensure that their investments will remain viable over time. This involves carefully assessing factors such as potential revenue streams, water availability, environmental impacts and political stability before committing funds to any new projects.
In addition, banks and other financial institutions may be hesitant to provide financing for such large-scale investments due to the high risks associated with them. As such, it may be necessary for governments or private companies to guarantee loans or provide capital assistance in order to facilitate these projects. Furthermore, there are also certain subsidies and incentives available in many countries in order to encourage investment in renewable energy sources such as hydroelectricity.
b. Potential Environmental Impacts
The construction of hydroelectric infrastructure can have a number of potential environmental impacts. For instance, the introduction of hydroelectric power generation can disrupt the flow of waterways and alter the local ecology, leading to an increase in sedimentation and pollution. Furthermore, dams built for hydroelectricity can cause changes to water temperature and reduce oxygen levels in the rivers and streams, which can have a negative impact on aquatic life. Additionally, the use of hydroelectricity may also lead to the displacement of people and species from their natural habitats, as well as destruction to local ecosystems due to diversions from rivers or other waterways.
Despite these potential risks, it is important to note that many of these impacts are preventable with careful planning and adequate engineering procedures and could be reduced with upcoming innovation. Proper environmental impact assessments should be carried out prior to any decisions being made about new hydroelectric infrastructure, so that any potential risks are identified and addressed head-on. Appropriate mitigation measures should be taken when appropriate, such as the implementation of fish passage measures or monitoring systems to measure downstream effects such as water temperature changes or dissolved oxygen levels.
At the same time, hydropower innovation projects often provide numerous benefits to local communities as well. For example, many communities rely on hydroelectricity for their electricity needs and benefit from lower costs associated with its production. In addition, many projects use at least some form of environmental protection measure, such as fish ladders or monitoring systems, which help protect the environment from negative impacts associated with project operations.
The Potential of Emerging Technologies & Innovations
The potential of energy storage technology to revolutionize hydroelectricity is immense and driven by modern innovation. By utilizing advanced materials, such as graphene-based batteries, and leveraging new technologies, such as compressed air energy storage systems, energy stored from hydroelectric sources can be effectively stored for later use. This could provide a much more reliable source of power that is not reliant on the flow of water. Additionally, energy storage technology opens up the possibility of utilizing hydroelectricity for peak load applications, such as during times of high demand when traditional sources of energy become too expensive.
New developments in tidal, ocean and river-based power generation are also being pursued which could lead to an increased reliance on renewable energy sources. Technologies such as wave and tide turbines are beginning to be explored which offer the potential for greater efficiency in terms of power production compared to traditional hydroelectric sources. This could lead to a significant expansion in the scope and scale of hydroelectricity projects globally.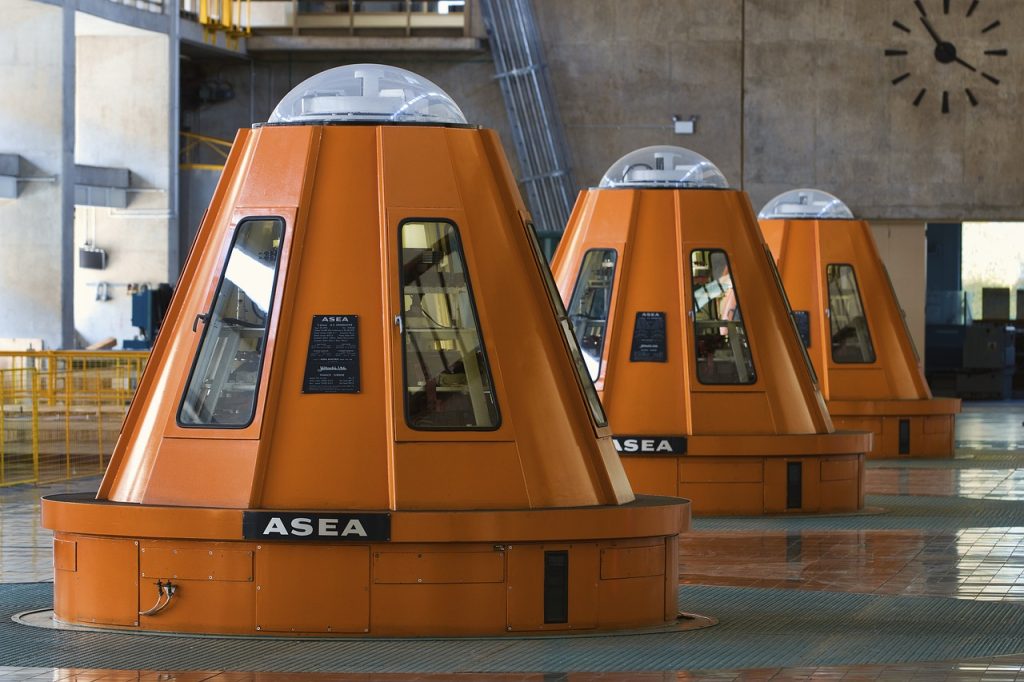 Energy storage systems also offer the potential for a more efficient and reliable use of hydroelectricity in many countries around the world. By allowing energy to be stored and released at times when electricity demand is high, energy storage solutions could increase the amount of electricity generated by existing infrastructure while reducing the need for additional power plants.
Innovative approaches to hydroelectricity are also being pursued which utilize artificial intelligence and machine learning to improve the accuracy of predictions regarding levels of water flow and reservoir management. This could enable better management of an individual country's hydroelectric resources while reducing the risk associated with sudden changes in water levels.
a. Energy Storage
Energy storage is an emerging technology that could revolutionize the way we use hydroelectricity. The ability to store excess electricity produced by hydroelectric plants allows for more efficient and reliable power generation. Additionally, battery storage systems can help reduce peak demand on electric grid networks, leading to lower costs for consumers.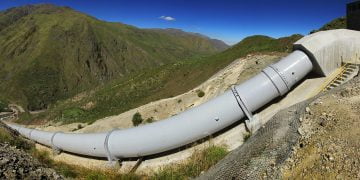 Battery storage systems have the potential to provide significant benefits to both hydroelectric plants and electric grids alike. For example, they allow excess electricity to be stored when demand is low and released when demand is high. This increased flexibility in power generation can reduce reliance on more expensive forms of energy production, such as natural gas or coal. Additionally, battery storage systems can help reduce the strain on electric grid networks during peak hours of operation, leading to lower transmission costs for consumers.
The deployment of energy storage systems also increases the flexibility of hydroelectric power generation in other ways. In particular, it enables hydroelectric plants to generate power even when there is insufficient water flow in rivers or streams due to periods of dry weather or low rainfall. This increased flexibility allows hydroelectric plants to remain operational even during periods where other forms of energy production may be limited or unavailable.
Conclusion on Hydroelectricity Innovation
Hydroelectricity is continuing to advance rapidly due to its low cost, high efficiency, and minimal environmental impact. The development of new infrastructure poses a number of challenges, including the need for substantial upfront costs and potential environmental impact. However, advances in emerging technologies, particularly energy storage, may further increase the effectiveness of hydroelectricity. Ultimately, hydroelectricity is a promising renewable energy source and has the potential to revolutionize the way we produce energy.